What we do and who we are
Strenk Management Consulting provides services in the retail gasoline and convenience store business sector. We serve small business persons as well as integrated oil companies, banks and private equity firms. Consulting services are provided in three primary arenas . . .

Business Valuation

Detailed financial evaluation of retail sites and networks for buyers, sellers and financiers. Read Don Strenk's interview in NRC Reality and Capital Advisors Newsletter.


Operations
Operational review for optimization and bottom line improvement through best practices. Business growth through evaluation of capital investment in ancillary profit centers and/or additional facilities.

Legal Disputes
Consulting and expert witness testimony for supplier/dealer and franchisor/franchisee disputes.

Don Strenk - President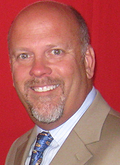 Don Strenk has 35 years of experience in the mid and downstream oil industry with ARCO and BP. He has a strong foundation in refinery process engineering, financial analysis and strategic planning for the petroleum businesses. He led commercial trading and distribution operations for ARCO, directing regional crude oil supply and distribution as well as ARCO's 150 million barrel per year distribution of gasoline, jet and diesel fuels. As President of BP West Coast Products, LLC and Vice President Retail Operations, he had responsibility for ARCO gasoline retail sales and ampm operations worldwide, consisting of the C-Store business with 700 franchisees, 3000 convenience stores, and $3 billion in revenue. Mr. Strenk, through his consulting firm provides services in the petroleum marketing, franchising and convenience store businesses. He consults in the valuation of gas stations and convenience store businesses on both the buy and sell side for individual sites as well as large networks. He has worked extensively with supplier/dealer and franchisor/franchisee disputes providing consulting services and expert witness testimony. He holds a Masters of Business Administration in Finance from Drexel University and a Bachelor of Science in Chemical Engineering from Cornell University.